About Middle Thornliebank
Middle Thornliebank is accessed through the back garden and up 4 steps.
An availability calendar is at the end of this page. Go to the end of the page.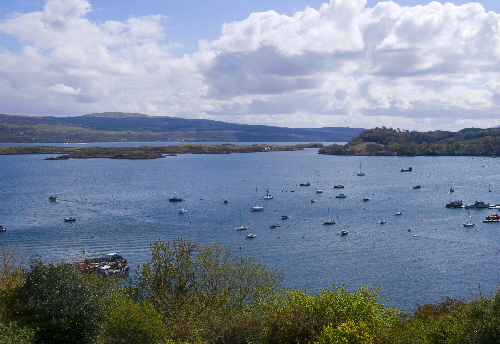 To see larger versions of the photos below simply click on the photo and the larger version will open in a new window.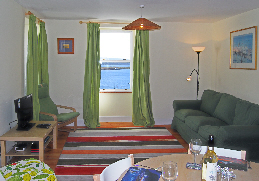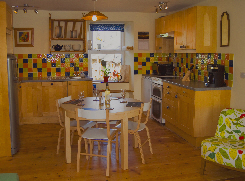 Middle Thornliebank provides ideal accommodation for 4 people. The spacious living room incorporates sitting, kitchen and dining space, and is well equipped with TV, DVD, Wi-fi, and a selection of books and games.
The three bedrooms offer a choice of layouts: 2 doubles, or one double and one twin, or singles.
The flat has a good-sized, and newly refurbished shower room.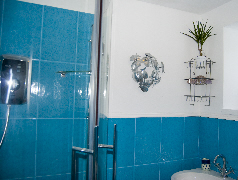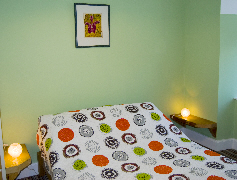 Mid Thornliebank shares a secluded, and well stocked garden, which offers a pleasant covered seating area, with a large table, perfect for outdoor dining.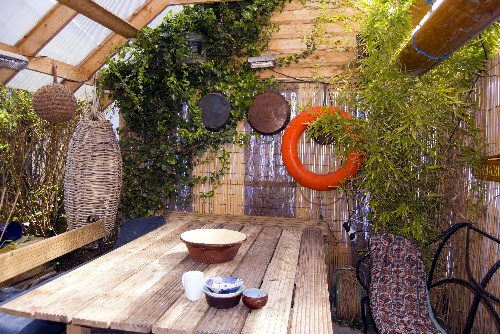 The calendar below shows any weeks or part-weeks which are already booked. If you wish to book a week contact us to confirm it is still available.